Parent Leadership Council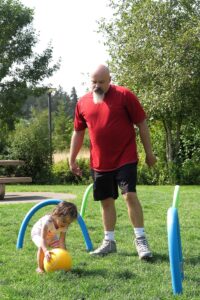 Got kids age 0-8?
Live in Yamhill County?
Interested in helping to create a community that supports healthy families and prepares children for success in school?
We need you!
Join Yamhill CCO's Early Learning Hub's Parent Leadership Council by applying HERE. 
Hablar español? Haga clic aquí.
The Parent Leadership Council will meet monthly, beginning in January 2020, and will:
provide input to the Early Learning Hub staff and partners to inform work plans.
create chances to build intentional community through shared activities, and
equip and empower parent and caregiver leaders to advocate on behalf of early childhood opportunities on the local and state level.
Childcare, dinner and translation will be provided free of charge for each monthly meeting. Members will receive a $25 stipend per meeting to help offset any additional costs such as transportation. Applicants do not have to be on OHP or Yamhill CCO members to be selected. Parent Leadership Council members will have additional opportunities throughout the year to participate in community-building events and trainings.
For more information or to receive an application, please call Jenn Richter, Early Learning Manager, at (503)376-7421 or email jrichter@yamhillcco.org.