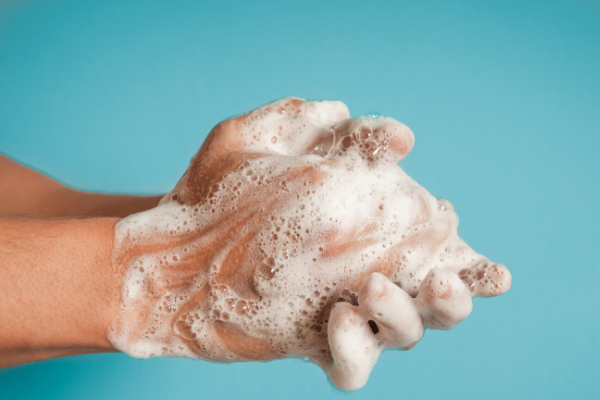 We want you to know that Yamhill Community Care is here for you and your family during COVID-19
We are working with the Oregon Health Authority, Yamhill County Public Health, and others to make sure you can get the health care and support you need.
Click the links below to learn more!
(Last reviewed 7/13/2020)
General YCCO Member Coverage Information
You can find all your benefit information by looking at the "For Members" pages on this website. Just click the menu at the top of this page!
See below for a few highlights of your benefits.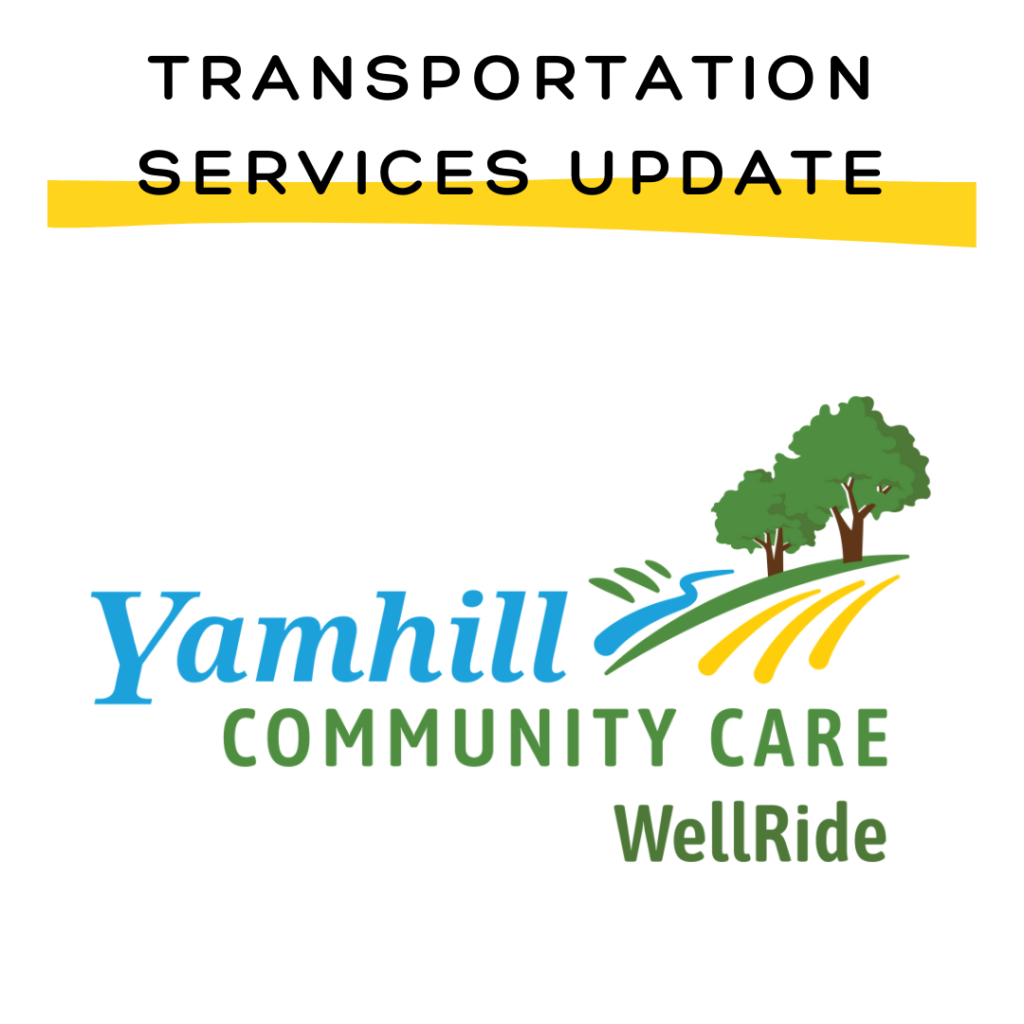 Yamhill WellRide is offering rides to essential services to members during COVID-19
Stay-at-Home Order
Yamhill Community Care understands that this is  a hard time for everyone and want to make sure that you have what you need during the Stay at Home order in Oregon.   
YCCO members are temporarily eligible for free rides to the following locations:
 • Grocery store  • Food Pantry (food boxes etc)  • Bank  • DHS Office  • Employment Department   
Eligible Yamhill Community Care members can call WellRide to schedule sedan and wheelchair van rides to the essential places listed above. 
WellRide: 844-256-5720, Monday-Friday,  7:30am-6:00pm
__________________________________________________________________________
El programa  WellRide de Yamhill  está ofreciendo viajes a sus miembros para acceder a los servicios esenciales durante la Orden de Quedarse en casa durante el COVID 19  
Yamhill Community Care entiende que estos son tiempos difíciles para todos y quiere estar seguro de que usted tenga lo que necesita durante la Orden de Quedarse en casa de Oregón.   
Los miembros de YCCO califican temporalmente para realizar viajes a los siguientes sitios:
 • Tienda de comestibles  • Bancos de alimentos (cajas de alimentos, etc.) • Banco • Oficina de DHS  • Departamento de Empleo   
Los miembros elegibles de Yamhill Community Care pueden llamar a WellRide para programar viajes en auto o en vehículos para sillas de ruedas para asistir a los sitios mencionados anteriormente.  
WellRide: 844-256-5720, Lunes a viernes, 7:30 am-6:00 pm