Programs & Resources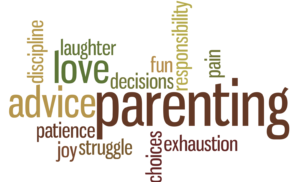 Parenting Classes
You are your child's first and best teacher! Parenting classes offer you an opportunity to discuss the challenges and joys of caring for little ones, and to share your knowledge and experience with others. Classes that are regularly offered in Yamhill County include (but are not limited to): Mothers and Babies, Care for Children Who Have Expereinced Trauma: A workshop for parents, Circle of Security Parenting, Making Parenting a Pleasure, and much more. For more information, go to the link below.
To register for classes being offered near you, go to the Mid Valley Parenting calendar  
Family CORE
This coordinated referral exchange program makes it easier for all families with children 0-5 years* to access home visiting services in Yamhill County. By sharing one referral form and process, the Family CORE team can determine which home visiting program would best suit your needs. Head Start of Yamhill County, Lutheran Community Services, Provoking Hope and Yamhill County Public Health all participate in this program. If you would like more information, call 503-376-7423 or fill out the referral form.
If you have concerns about how your child walks, talks, hears, sees, plays with toys or responds to others, fax this referral form to (503) 540-2959 or call (503) 385-4714.
​*Children with chronic medical conditions are eligible up to age 21 years.
Focused Child Care Network
The Network's goal is to increase the number of quality child care options in Yamhill County by encouraging providers to become licenced and participate in Spark, Oregon's Quality Rating and Improvement System.
Reach Out & Read
Reach Out and Read equips parents with an understanding of developmentally appropriate stages of early literacy and provides them with books to build a library with their child. We partner with select clinics to offer this program to Yamhill County families during well-child checkups.
READY! for Kindergarten™
How you play with your child has a strong impact on their learning. Ready! gives you fun ideas to help prepare your child for school and a chance to talk other parents and caregivers whose children may be in the same kindergarten class as your child. The program consists of three workshops throughout the year as well as a bag of educational toys and goodies to take home.
To find out where this workshop is being offered in your school district, go to www.readyforkindergarten.org.
Kindergarten Transition Camps
Transition camps give children the chance to attend school for several half-days in the weeks leading up to the official start of the school year. During this time, they will become familiar with many of the adults they will interact with on a daily basis, but in a less stressful setting than they would normally experience on the first day of school. They will also practice the routines of school while building relationships with other children in their kindergarten classes.
Vroom
Vroom is a new initiative that empowers parents and caregivers to play a proactive role in their children's early brain development. Their FREE app sends suggestions for brain building activities tailored to your child's age to your phone every morning. These simple activities can be done with your child while you're sitting at the dinner table, waiting for the bus, and anywhere you are together. To download the app, go to joinvroom.org.
Parent who don't have a smartphone can access regular brain-building tips via text message by going to http:// sms.joinvroom.org/Oregon.
For a complete listing of our programs, contact us.