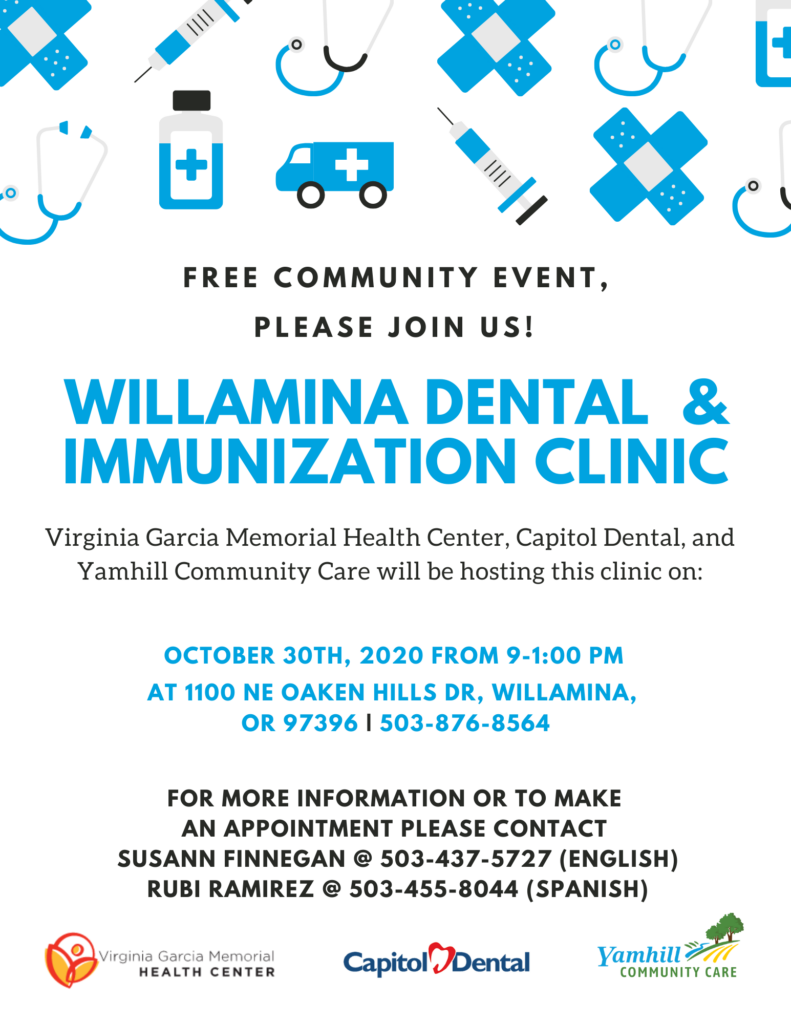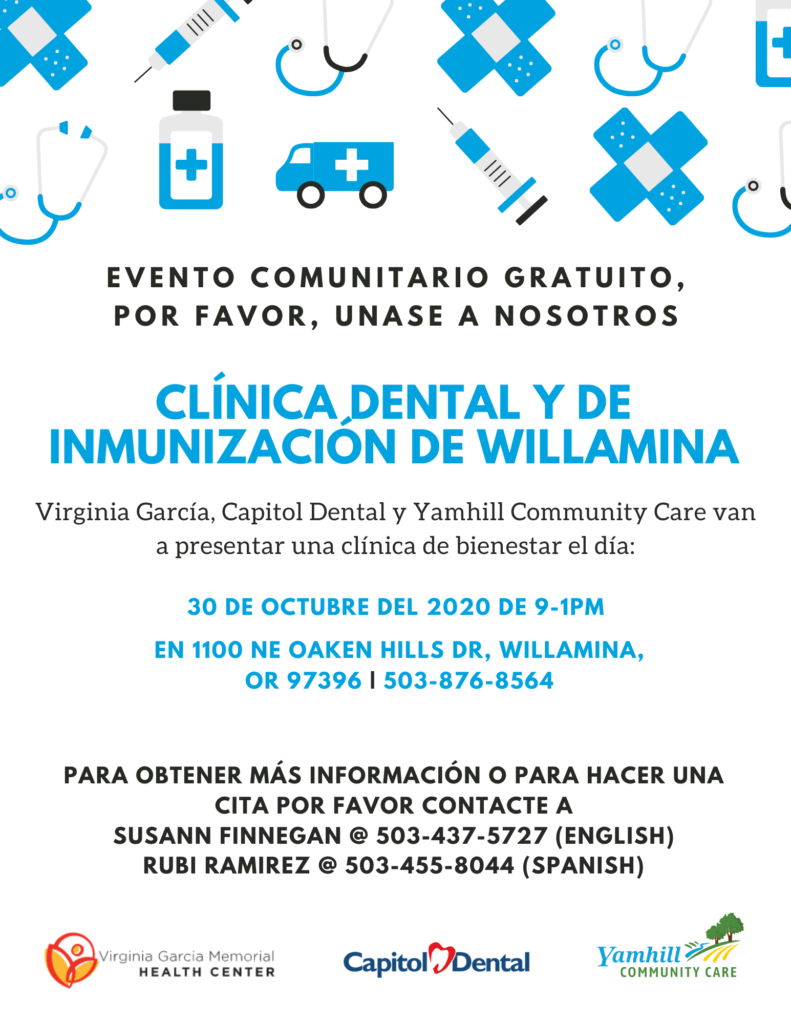 WILLAMINA DENTAL & IMMUNIZATION CLINIC
Virginia Garcia Capitol Dental and Yamhill Coordinated Care will be hosting a Wellness Clinic on October 30, 2020 from 9-5:00 PM.
Location: 1100 NE OAKEN HILLS DR, WILLAMINA, OR 97396 | 503-876-8564 OCTOBER 30TH, 2020 FROM 9-1:00 PM
For more information, or to make an appointment please contact:

SUSANN FINNEGAN @ 503-437-5727 (ENGLISH)

RUBI RAMIREZ @ 503-455-8044 (SPANISH)
Virginia Garcia will provide the following:
Flu Vaccines and Childhood Immunizations.
Capitol Dental will provide the following:
Dental screenings, fluoride treatments and sealants for children 2-18 years of age.
Other information: 
 You do not have to be Virginia Garcia or Capitol Dental clients to receive services. All services are by
appointment only.
Please bring your immunization record and OHP card if you have one. No one will be turned away due to lack of insurance; you do not need to be an OHP member to receive services.
There will be assistance for families who want help signing up for OHP. 
*All children must be accompanied by an adult. ** For ages 5 and up a mask is required